Browse Journals and Peer-Reviewed Series
ISSN 1941-4145
The Saint Louis University Journal of Health Law & Policy is published bi-annually by the Center for Health Law Studies and a student editorial board.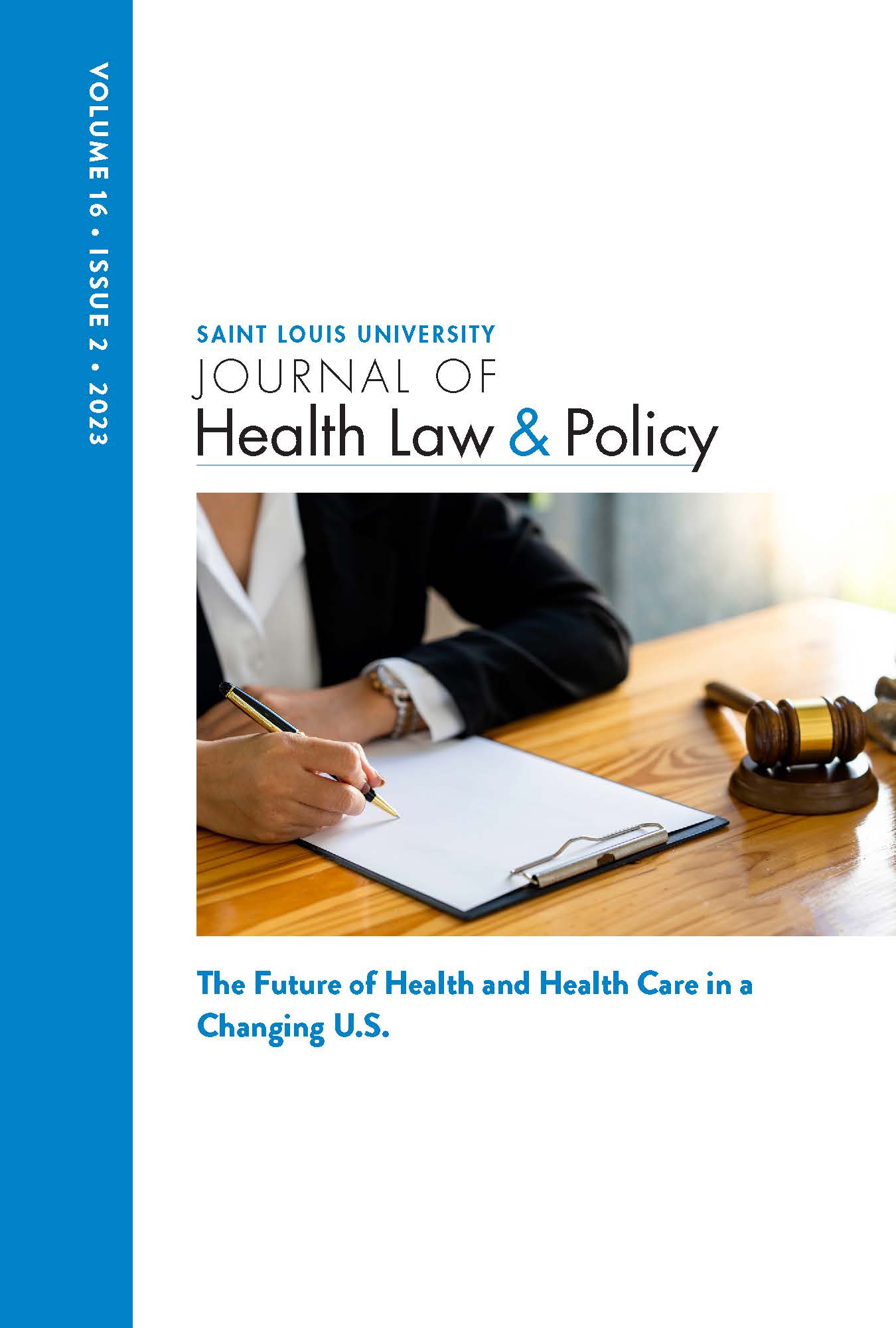 ISSN 0036-3030
The Saint Louis University Law Journal is the oldest publication at Saint Louis University School of Law. Law students edit and produce the Journal, which the School of Law sponsors. Eminent scholars, judges, professors, practitioners and high-achieving law students author the articles for the Journal's four annual issues.
Additionally, the Journal has launched an online companion to feature shorter-form pieces written by contributing authors.
Works published in the Saint Louis University Law Journal Online either respond to pieces published in the print version of the Journal or summarize recent court decisions from both the 8th U.S. Circuit Court of Appeals and the Missouri Supreme Court. The submission of short, timely pieces from any author is always welcome, and should be sent to the online editor.
ISSN 0898-8404
The Saint Louis University Public Law Review was a specialty journal edited by students that published biannual issues from 1981 through 2017. It sought to address legal issues of public interest and public policy and to provide an uncensored forum to legal scholars, practicing attorneys, legislators and public interest advocates for debating significant topics of public interest law. Though the Public Law Review is no longer in operation, its archive, masthead archive and record of most recent symposia may be found here.